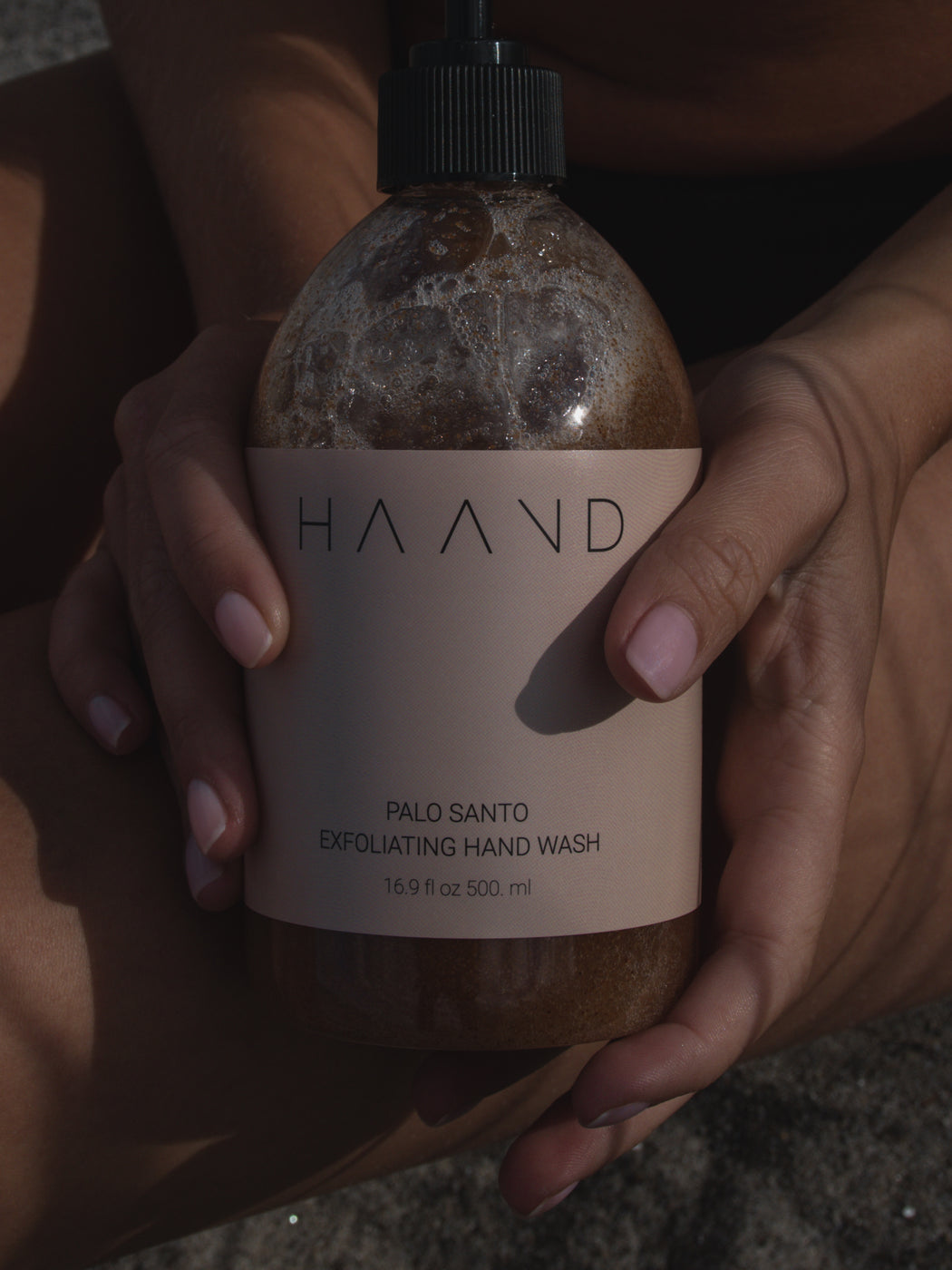 HAAND exfoliating hand wash
As specalists in hand and nail care, we want to offer you a luxourious hand soap made with quality ingredients, as we belive that taking care of your hands is essential for the over all apperance and feeling of wellbeing. 
100% natural exfoliating grains
Removes dead skin cells. Helps to renew the skin and restores the skin´s radiance
Condrus crispus seaweed
Soothes, nourishes and mousturizeses the skin
Palo Santo
(natural fragrance) Rich earthy aroma and is also known as ´holy wood´beacuse of its spiritually purifying properties. 
This unique blent is made to give you a clean, nurished, purified feeling, inside and out.
The soap is made in Denmark and contains ingredients that can be found in the Faroe Islands
100% natural fragrance, Sustainably harvested Palo Santo, FREE from artificial colors. 100% vegan and cruelty free. 


Ingredients: Aqua, aloe babadensis leaf, sodium laureth sulfate, prunus amygdalus dulcis shell powder, cocamidopropyl beatine, acrylates copolymer, prunus armeniaca seed powder, sorbitan caprylate, Peg-75 lanolin, chondrus crispus extract, sodium PCA, citric acid, peg-40 hydrogenated castor oil, parfum (palo santo), glycerin